Next Match
Facebook Gallery
We would like to remind everyone that users of the BWFC Facebook page are subject to the generic terms and conditions of Facebook -
http://www.facebook.com/terms.php?ref=pf
These prohibit users from submitting abusive, obscene, defamatory content. We urge any Bolton fans who feel that there is unwelcome content on our page to notify Facebook's team of moderators, either by clicking on the 'report' buttons or by sending an email to abuse
@facebook
.com.
Bolton Wanderers Official
Saturday, November 17th, 2018 at 11:00pm
🎄💡 REMINDER: Don't forget - Lofty the Lion will be taking part in Middlebrook Retail & Leisure Park'S Christmas Light Switch On today!
He'll be around to meet fans from 2pm until 3pm, with tickets for our game against Wigan Athletic up for grabs in a special competition.
#BWFC
🐘🏰
Latest News
17/11 at 7:00 pm,
Bolton Wanderers have been linked with Cardiff City's Kadeem Harris.
[...]
Source: hitc.com
17/11 at 5:21 pm,
WANDERERS will attempt to press the reset button on their stuttering season with a weekend's break from the training ground.
[...]
Source: theboltonnews.co.uk
17/11 at 3:30 am,
The Cardiff City winger is said to have interest from Leeds United, Aston Villa and Bolton Wanderers.
[...]
Source: hitc.com
You Tube Videos
Warning
: Invalid argument supplied for foreach() in
/home/sportsdr/public_html/wp-content/plugins/feed-them-social/feeds/youtube/youtube-feed.php
on line
344
Latest Facebook Posts
We would like to remind everyone that users of the BWFC Facebook page are subject to the generic terms and conditions of Facebook -
http://www.facebook.com/terms.php?ref=pf
These prohibit users from submitting abusive, obscene, defamatory content. We urge any Bolton fans who feel that there is unwelcome content on our page to notify Facebook's team of moderators, either by clicking on the 'report' buttons or by sending an email to abuse
@facebook
.com.
Bolton Wanderers Official
Monday, November 19th, 2018 at 12:00am
Bolton Wanderers Official
Sunday, November 18th, 2018 at 6:00am
Wanderers online retail store given a new look
Bolton Wanderers Football Club has given a makeover to its BWFC Direct online retail store to ensure Wanderers fans have the best experience possible when looking for club merchandise.
Bolton Wanderers Official
Sunday, November 18th, 2018 at 4:30am
Bolton Wanderers Official
Sunday, November 18th, 2018 at 3:00am
Bolton Wanderers Official
Sunday, November 18th, 2018 at 12:30am
Bolton Wanderers Official
Saturday, November 17th, 2018 at 11:00pm
Latest Tweets
Sunday, November 18th, 2018 at 9:00pm
🍾 Enjoy Wanderers' next @SkyBetChamp home game against @LaticsOfficial on December 1 in the comfort of hospitality!

Call 01204 673 761 or email sales @bwfc.co.uk for more details.

#BWFC 🐘🏰 https://t.co/FROQ9RFBh4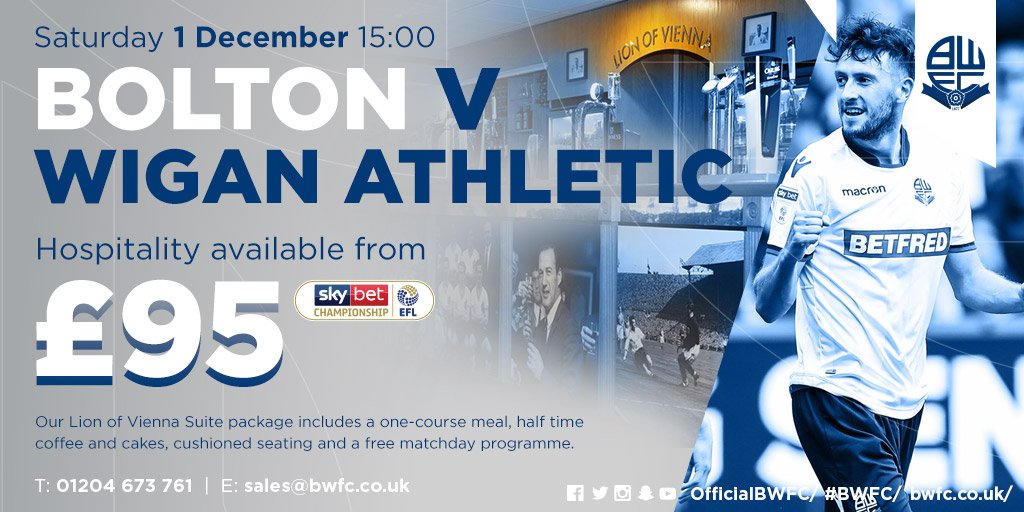 Sunday, November 18th, 2018 at 5:00am
⚫️ Wanderers' black away shirts are now back in stock at Bolton Central and are available to buy now. Don't miss out on this perfect Christmas gift!

👉🏻 https://t.co/0C4bFJNKgR

#BWFC 🐘🏰 https://t.co/FNUhFgsn0U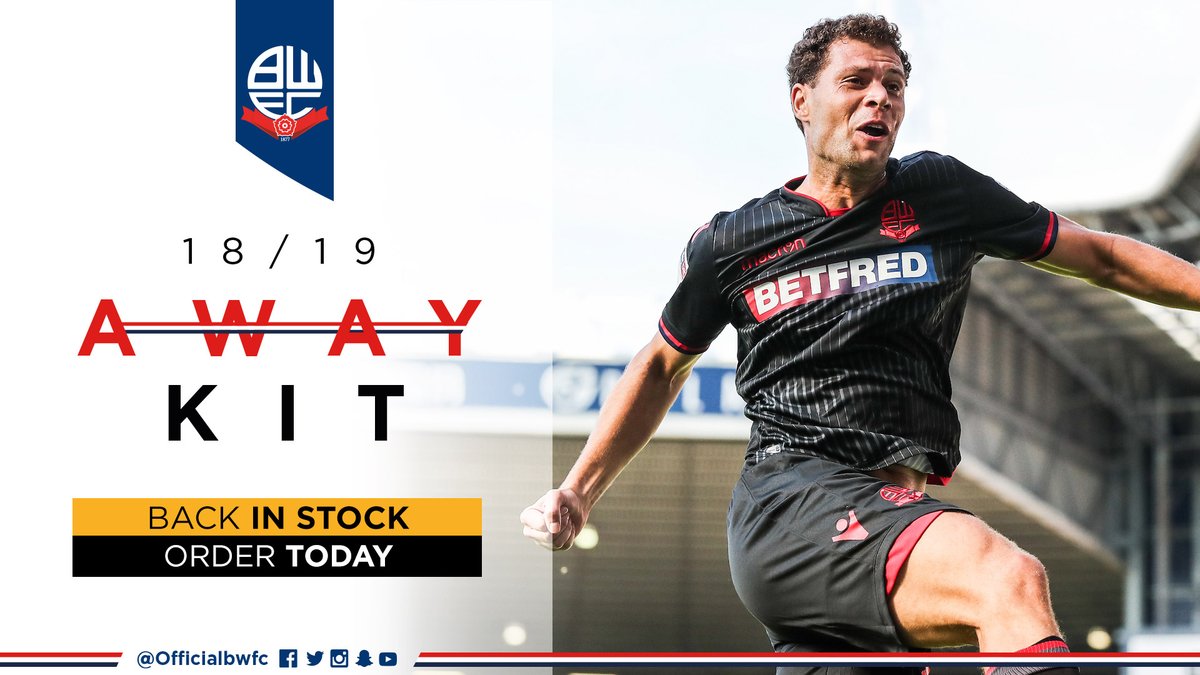 Instagram images