Next Match
Crystal Palace Football Club
Sunday, August 13th, 2017 at 1:04am
PALACE: Hennessey; Fosu-Mensah, Dann, Riedewald; Ward, Milivojevic, Puncheon (c), Van Aanholt; Loftus-Cheek, Zaha; Benteke.
Subs: Speroni, Schlupp, Tomkins, Lokilo, Townsend, Lee, Ladapo.
Huddersfield Town: Lossl; Smith (c), Lowe, Jorgensen, Schindler, Billing, Mooy, Palmer, Ince, Kachunga, Mounie.
Subs: Coleman, Malone, Depoitre, Van La Parra, Williams, Quaner, Hefele.
#CRYHUD
18/08 at 1:20 am,
Jurgen Klopp has confirmed that Liverpool will still be without star man Philippe Coutinho for the visit of Crystal Palace on Saturday.The Brazilian playmaker continues to be heavily linked with a move away from Merseyside, with Barcelona said to still be hopeful of signing him this summer, according to reports in Spain.And Liverpool boss Klopp says he will not be part of the squad for the game with Palace at Anfield as he continues to suffer with a back injury, while he said there was no news...
[...]
Source: croydonadvertiser.co.uk
17/08 at 11:46 pm,
​Crystal Palace are reported to have 'concrete interest' in introducing RB Leipzig forward Oliver Burke to the Premier League this summer after the German club's sports director Ralf Rangnick revealed the Scottish international could be on his way out of the club. Following their 3-0 defeat last week at the hands of league newcomers, Huddersfield, the Eagles are in need of a pick-me-up and Burke could be just the answer to their early season woes. German news outlet​ Kicker, has revealed that...
[...]
Source: 90min.com
17/08 at 11:45 pm,
Crystal Palace are considering a £15m move to sign Scottish international Oliver Burke, according to reports in Germany.The winger left Nottingham Forest last summer to make a surprise move to join Bundesliga side RB Leipzig, making him the most expensive Scottish footballer of all time.That was despite reported interest from several clubs in England, while he was linked with a return to England in January, with Palace, Leicester City and Middlesbrough among the clubs said to be keen on...
[...]
Source: croydonadvertiser.co.uk
17/08 at 10:35 pm,
Liverpool goalkeeper Simon Mignolet has admitted that the Reds must improve defensively, but doesn't expect them to play any differently against Crystal Palace.The Eagles visit Anfield on Saturday to face a Liverpool side that drew 3-3 with Watford in their opening Premier League fixture last weekend, before winning 2-1 in Germany against Hoffenheim in a Champions League qualifier.But while the Belgian goalkeeper says the Reds want to concede fewer goals, having been vulnerable at the back in...
[...]
Source: croydonadvertiser.co.uk
17/08 at 10:10 pm,
Crystal Palace are reportedly showing 'concrete interest' in RB Leipzig winger Oliver Burke.
[...]
Source: clubcall.com
17/08 at 8:29 pm,
Over the last few years, Palace fans the world over have consistently complained about the rough treatment Wilfried Zaha receives from defenders on a week to week basis, prompting eye rolls from rival supporters. Luckily, one particularly peeved Twitter user has taken the time the time in the video attached below, to systematically break down […] The post VIDEO: Evidence Of The Lack Of Protection Zaha Gets From Referees appeared first on Hopkin Looking To Curl One.
[...]
Source: hltco.org
17/08 at 8:02 pm,
Crystal Palace, Tottenham and Everton are keeping tabs on Newcastle goalkeeper Freddie Woodman, according to reports.
[...]
Source: newsshopper.co.uk
17/08 at 12:01 pm,
Ahead of another trip to Anfield, TEB had a chat with Scott Taylor who regularly writes about the Liverpool youth academy and currently working for Hampshire Cricket Club to find out his thoughts for the new season. Q. Let us begin with finding out your opinion of how Liverpool did last season? Liverpool got what they set out to achieve last season, and that was a return to the Champions League and many pundits said they only finished fourth, but if you look at it on the flip side, they finished above both Arsenal and Manchester United so overall it was a success. It was extremely disappointing to be knocked out of the FA Cup by Wolves and somehow be edged out by Southampton in the League Cup, but if you ask any Liverpool supporter, the majority would say they would prefer to qualify for the Champions League rather than win the EFL Cup. Q. As last season ended, which areas did you feel needed to be strengthened for this campaign? The glaringly obvious area of improvement would be the defence, because Liverpool conceded 42 goals last season, which is poor when you compare it to the teams around them – Tottenham Hotspur 26
[...]
Source: theeaglesbeak.com
17/08 at 12:00 pm,
Despite the numerous chances that fell our way on Saturday, Dundee were unable to convert any and with a combination of sloppy defending, conceded three goals to suffer another defeat against Hamilton and hit the bottom of the table. There isn't much point in sugar coating it. Yes, we had chances, plenty of them but we shipped three goals. That there is the only statistic that matters when the full time whistle blew. We are crying out for a proven goal scorer. I like Marcus Haber but he isn't someone that has that striker instinct and that's what we are in desperate need of in and around the six-yard box. Frustratingly, we have witnessed players who are proven at this level head to rival teams, players who could do a job in our team. We did however go into this game on a high. Midweek saw us beating our neighbours Dundee United 2-1 in the League Cup at Dens Park. Our reward was a fine display and a place in the quarter finals albeit against Celtic who haven't been beaten in over fifty competitive matches in Scotland. We should have won this match by more than a single goal but a few fine saves and near
[...]
Source: theeaglesbeak.com
17/08 at 11:05 am,
Crystal Palace manager Frank De Boer's start in England couldn't get any tougher as they visit Anfield next after a shocking defeat to Premier League new boys Huddersfield Town last week. Although Palace had managed a win at the venue under Sam Allardyce last season, things are expected to be different this time. Predicted 4-3-3 Crystal Palace Line-up vs Liverpool Defence Wayne Hennessey is expected to start under the bar once again. The Welsh goalkeeper doesn't seem to have improved from last season. He ended up conceding 46 goals last term from 29 games and has already let in three times in the opening game against the Terriers. Frank De Boer had got it all wrong in his first game of the season itself as his three-man defence crumbled like a house of cards against the newly promoted side, who were nowhere near the quality on paper as Palace. The Dutch gaffer's appointment hasn't gone down well among the fans and critics and his opening day result only strengthens their apprehensions. Palace's back three featured 20-year-old Jairo Riedewald and 19-year-old Timothy Fosu-Mensah starting alongside the experienced Scott Dann. And this has been their biggest problem going into a game in the Premier League. Every club
[...]
Source: the4thofficial.net
17/08 at 10:10 am,
Liverpool managed to scrape through a 2-1 win against TSG Hoffenheim in their UEFA Champions League playoff first leg following a disappointing display by the hosts. Premier league returns for the Reds as Jurgen Klopp would like to make amends for the lost points in a frustrating game against Watford last week. They welcome a struggling Crystal Palace this week who saw themselves getting thrashed by a newly promoted Huddersfield Town side, making Frank De Boer's life in England all the more difficult. Given the confidence and squad quality that Palace have at the moment, Klopp should see his men having an easy win over them. However, their memory of a 2-1 defeat last season should remain fresh in their mind. Predicted 4-3-3 Liverpool Line-up vs Crystal Palace Defence Belgian custodian Simon Mignolet should continue taking his position under the bar as Klopp has no intention of resting him anytime soon. Following the draw against Watford, the German manager didn't risk fielding Loris Karius in that role on Wednesday, and we expect Liverpool to field him this weekend too. The back line is expected to change going into this game. The defensive flanks are expected to be taken by Robertson and Trent Arnold. The Spanish
[...]
Source: the4thofficial.net
17/08 at 8:25 am,
Crystal Palace started their campaign in the Premier League this season with a demoralising loss in their opening fixture to newcomers Huddersfield Town, who are playing in the Premier League after 45 years. The South London club were outplayed on every front, making it the worst possible start for their new manager Frank De Boer, who took charge in the summer after Sam Allardyce parted ways with the club, having inspired them to retain a place in the top flight after an early relegation scare. The Dutch legend has been shocked with the way his team was outplayed in their very first match of the campaign and might be on his way to change a number of things in his team, especially in the heart of the defence. The Eagles have been lacking depth in their backline since the departure of French defender Mamadou Sakho, whose arrival in January last year on loan from Liverpool was inspiring enough for them to save the season. Palace tried their level best to get Sakho back in their team for this term as well on a permanent basis but had to cool off their interest in the player having a price tag of £30 million
[...]
Source: the4thofficial.net
17/08 at 8:01 am,
Source: talksport.com
17/08 at 6:10 am,
Ruben Loftus-Cheek insists it was the right time to leave Chelsea following his season-long loan move to Crystal Palace earlier this summer.. For more info on the news and updates please visit footytweets.com
[...]
Source: footytweets.com
17/08 at 4:02 am,
Former Chelsea and Aston Villa midfielder Andy Townsend has his doubts about Crystal Palace this season.
[...]
Source: newsshopper.co.uk
17/08 at 2:55 am,
Tottenham's Kevin Wimmer, who has been linked to Crystal Palace, claims he has "other possibilities" after ruling out Southampton.
[...]
Source: clubcall.com
17/08 at 12:59 am,
Source: talksport.com
17/08 at 12:52 am,
In the days since Palace fell to a humbling 3-0 defeat at home to Huddersfield, the Eagles' fan-base has been split between those who are keen to trust de Boer's methods and those who are already resigned to it all ending in floods of tears; where you stand on the matter may well be altered […] The post This Is Essential Reading For CPFC Fans Who Are Worried By FdB appeared first on Hopkin Looking To Curl One.
[...]
Source: hltco.org
16/08 at 11:12 pm,
Crystal Palace manager Frank de Boer has rubbished claims suggesting the club are open to selling Joel Ward.
[...]
Source: clubcall.com
16/08 at 10:56 pm,
Crystal Palace striker Christian Benteke is adamant that Frank de Boer's 3-4-3 system is not an excuse for the humbling loss he and his teammates endured at home to Huddersfield Town last weekend. These quotes from Christian Benteke suggest that 3-4-3 is going to be used by Palace all season long. As the lone striker […] The post Benteke Insists Palace Will Persevere With 3-4-3 Against Liverpool appeared first on Hopkin Looking To Curl One.
[...]
Source: hltco.org
16/08 at 10:00 pm,
Welcome to this morning's transfer round-up. This edition features 'Leicester looking at George Hirst?' and 'Tottenham's Kevin Wimmer interesting West Bromwich Albion?' plus more, so delve in below.
[...]
Source: hitc.com
16/08 at 9:44 pm,
Former Bayern Munich, Udinese, Juventus, Arsenal, Crystal Palace, Lazio stars feature, as well as the current Club America captain.
[...]
Source: hitc.com
16/08 at 9:37 pm,
Crystal Palace will be without Wilfried Zaha for a month after the Ivorian picked up an injury on the opening day defeat to Huddersfield, after the Terriers singled out the player for extremely rough treatment on Saturday, much to the angst of the home crowd and the disinterest of referee Jonathan Moss. The winger was seen with a brace on his right knee as he left Selhurst Park on Saturday, fueling doubt over his availability for the Eagles trip to Anfield on August 19. The 24-year-old, who...
[...]
Source: 90min.com
16/08 at 9:28 pm,
Crystal Palace are keen on signing Tottenham defender Kevin Wimmer.
[...]
Source: newsshopper.co.uk
16/08 at 9:00 pm,
Tottenham Hotspur defender Kevin Wimmer has suggested that he snubbed a move to West Ham United this summer.
[...]
Source: hitc.com
16/08 at 7:40 pm,
Wilfried Zaha has been ruled out for a month after suffering a knee injury during Crystal Palace's opening Premier League fixture of the season on Saturday.. For more info on the news and updates please visit footytweets.com
[...]
Source: footytweets.com
16/08 at 5:00 pm,

WHO should you transfer in and out of your Fantasy Premier League team ahead of Gameweek 2?
[...]
Source: daily-star
16/08 at 12:01 pm,
The Premier League returned this week with the first round of fixtures for the 2017/18 season. Goals were at a premium with no less than half the games featuring three or more goals. The action began on Friday night with an enthralling match between Arsenal and Leicester City, in which the hosts came from behind to win 4-3. Headed goals from Alexandre Lacazette and Shinji Okazaki made it 1-1 inside the first five minutes, before Jamie Vardy gave the Foxes the lead. Danny Welbeck equalised just before half time, only for Vardy to head home his second after the break. However, the final twist came in the last ten minutes when substitutes Aaron Ramsey and Olivier Giroud both scored to complete a remarkable turnaround for the North London side. Top flight debutants Huddersfield Town and Brighton and Hove Albion began the campaign against Crystal Palace and title favourites Manchester City respectively, while Newcastle United returned from the Championship with a home game against Tottenham Hotspur. The Terriers were the only newly promoted side to record a victory on opening day, shocking the Eagles as Frank de Boer made his Premier League bow. Palace defender Joel Ward's own goal was followed by a Steve
[...]
Source: theeaglesbeak.com
16/08 at 10:30 am,

WILFRIED ZAHA has dealt Frank de Boer a huge blow after scans revealed the Crystal Palace star could be out for four weeks.
[...]
Source: daily-star
16/08 at 8:31 am,
Joel Ward was linked with a move to West Brom last week. The former Portsmouth man has been the subject of much speculation in recent times, with Frank de Boer's system causing his first-team chances to be limited near the tail-end of pre-season. However, the new Eagles boss was quick to deny reports suggesting that he would welcome offers for the right-back, and insisted that he is full of admiration and respect for his player. West Brom are keen to land a new full-back this summer and given Ward's versatility, he is reportedly of interest to Tony Pulis. Despite this though, De Boer clearly values him and sees him as an important aspect of his plans going forward at Palace. Speaking to the Croydon Advertiser, as cited by the Birmingham Mail, after Palace's embarrassing 3-0 home defeat to Huddersfield on Saturday, De Boer provided assurances over Ward's future: Joel Ward is an example for a club like Crystal Palace. He always gives 200 per cent and every manager wants that type of player in the squad. De Boer and Ward alike will be hoping to secure their first win of the season against Liverpool this weekend. The post De Boer dismisses reports of Ward leaving appeared first on
[...]
Source: readcrystalpalace.com
16/08 at 6:42 am,
Crystal Palace are interested in signing Kevin Wimmer from Tottenham Hotspur this summer. That is, according to reports out in Austria, as cited by Football London today. The Austrian has been linked with a move away from North London for some time now, and it was believed that the front-runners in the chase for Wimmer were Southampton. However, the player himself has insisted that Saints' interest isn't actually concrete, which could open the door to a move elsewhere. It's claimed that Spurs will demand just €15m for the defender's signature, which is certainly a plausible price to pay for Frank de Boer should he feel as though his defence needs extra reinforcements. Wimmer is understood to be keen on remaining in the Premier League, which means that a move to Selhurst Park may be of interest to him. However, if Palace are to secure Wimmer's services, they may need to fend off Stoke, who are also touted with interest. The post Crystal Palace interested in Kevin Wimmer appeared first on Read Crystal Palace.
[...]
Source: readcrystalpalace.com
16/08 at 4:20 am,
Crystal Palace have suffered a major injury blow with Wilfried Zaha set to miss up to four weeks. The winger left Selhurst Park in a leg brace protecting his right knee on Saturday.
[...]
Source: dailymail.co.uk
16/08 at 3:43 am,
​Crystal Palace want to sign Roma's Lukasz Skorupski to add competition for places among the squad's goalkeepers. After his side conceded three goals at home to Huddersfield, Eagles manager Frank de Boer is eager to recruit another shot-stopper and has identified Poland international Skorupski as a potential signing. Skorupski recently spent a two-year spell on loan at Serie A side Empoli, making 67 appearances for the club, but faces competition for a place in Roma's starting XI from Alisson...
[...]
Source: 90min.com
16/08 at 3:40 am,
Martin Tyler returns with the best stats and facts from the opening weekend of the campaign.. For more info on the news and updates please visit footytweets.com
[...]
Source: footytweets.com
Predict The Score
You Tube Videos
[fts_youtube username=OfficialCPFC vid_count=7 vids_in_row=2 large_vid=yes]
Crystal Palace Football Club added 3 new photos — at Anfield.
Friday, August 18th, 2017 at 12:01am
Crystal Palace Football Club
Thursday, August 17th, 2017 at 5:53am
Crystal Palace Football Club
Thursday, August 17th, 2017 at 4:10am
Crystal Palace Football Club at Selhurst Park.
Wednesday, August 16th, 2017 at 11:13pm
Crystal Palace Football Club
Wednesday, August 16th, 2017 at 5:21am
Crystal Palace Football Club updated their cover photo.
Wednesday, August 16th, 2017 at 4:05am
Thursday, August 17th, 2017 at 9:21pm
9⃣ points from our last 3⃣ trips to Anfield...

🤞
#LIVCRY https://t.co/p1k8qMy9dW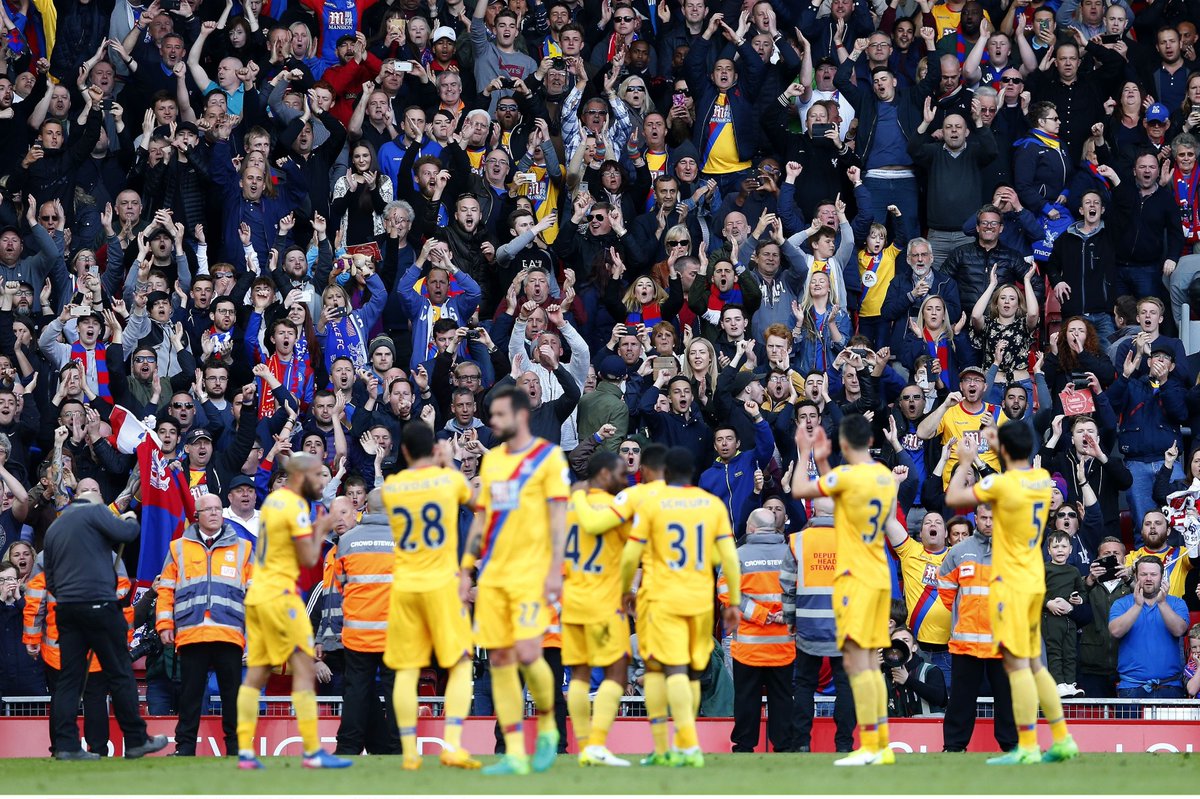 Thursday, August 17th, 2017 at 6:13pm
Pre-season 1986: Anton Otulakowski with Golden Eagle "Jemima" from @CWOA Zoo!
Goalkeeper George Wood on the leash!

🦅 🔴🔵 #ClassicPalace #tbt https://t.co/k8JPgzZZyO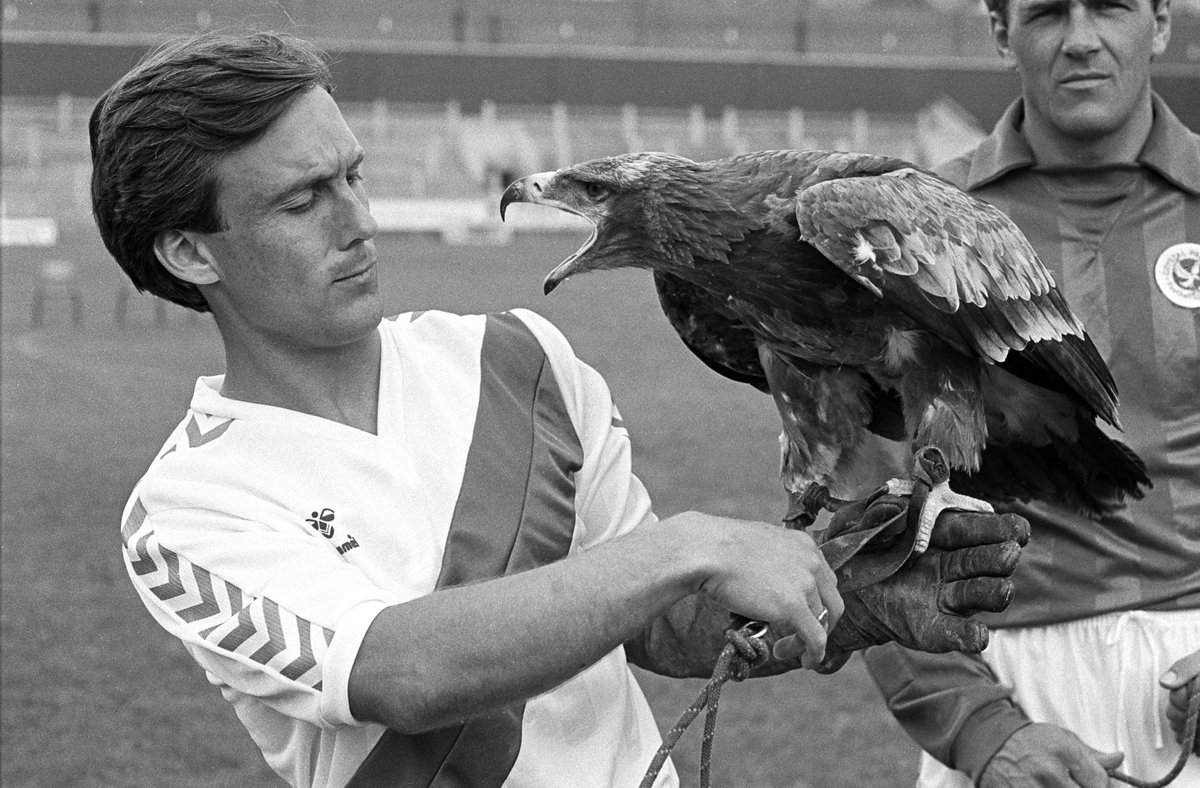 Instagram images
The access_token provided is invalid.