Next Match
Hull Tigers
Monday, July 24th, 2017 at 10:18pm
WIN Carabao Cup tickets, mini-footballs and cash every 90 minutes with Carabao Energy Drink!
To enter:
Step 1: pick up a promo can of Carabao
Step 2: locate the unique code printed under the ring pull
Step 3: visit carabaowin.com and enter your code for your chance to win!
Terms and conditions apply.
#BringItOn
!
27/07 at 4:00 pm,
Jamaica international cleared to leave Stamford Bridge ahead of loan move
[...]
Source: hulldailymail.co.uk
27/07 at 3:45 pm,
Hull-born youngster says a first team debut would "mean the world"
[...]
Source: hulldailymail.co.uk
27/07 at 2:30 pm,
The Robins playmaker made his first-team debut last month in the 40-18 victory over Sheffield Eagles at Wakefield's Belle Vue.
[...]
Source: hulldailymail.co.uk
27/07 at 9:10 am,
Hull City are edging towards the signing of defender Ondrej Mazuch from Sparta Prague. The defender has been with the Hull squad as Leonid Slutsky's side are currently in Portugal preparing for the upcoming season. The Tigers badly need some reinforcements in the squad having parted ways with a clutch of players since the transfer window opened. The 28-year-old defender impressed Slutsky in training and also took part in their 1-0 win over Benfica. He looked pretty confident as he partnered Michael Dawson in the backline. Mazuch has been granted permission to train with the Tigers by his current club Sparta Prague and has impressed the Russian gaffer who is now considering to sign the lanky defender permanently. Hull lost Harry Maguire to Leicester City while Andrea Ranocchia returned to Inter Milan after his successful loan spell leaving Slutsky with little to no options at the back. The recently appointed boss only has Dawson as a recognised centre back and needs to beef up his rearguard quite vastly. Mazuch arrived at Fiorentina as a teenager from Brno but his stint at the Serie A club turned out to be a painful one as he appeared just two times for them. He then had short
[...]
Source: the4thofficial.net
27/07 at 6:56 am,
Hull City boss Leonid Slutsky has completed his fourth signing of the summer, boosting his much needed central defensive options, with the signing of Ondrej Mazuch. The Czech Republic international has been on trial during the 0-1 victory in Portugal over Benfica = and the recent 0-0 draw with FC Nantes back in England - agreeing a two year deal with the Tigers. Upon signing, the 28 year old claimed - 'Of course I am very happy to sign the contract with Hull because it has always been my dream to play in England. I'm delighted the club have given me this fantastic opportunity and I would like to thank everyone who has helped me to make this transfer. Now the deal has been finalised, I can't wait for the new season to start.' The four times Czech Republic cap Mazuch joins fellow City free signings over the summer, Fraizer Campbell and Ola Aina, plus Kevin Stewart - the latter not on a free transfer, but on an initial £4m deal from Premier League contenders, Liverpool.
[...]
Source: hullcityindependent.net
27/07 at 1:24 am,
With the start of the 2017/18 domestic campaign knocking on the door, the opportunity for a relative unknown to prove themselves and find stardom in the Championship has arisen once again. Over the last few seasons, Moussa Dembele, Jordan Pickford, Troy Deeney and Demarai Gray have all used England's second tier to catapult themselves to fame. Here are a plausible handful performers to watch out for next term, and why they could be the next big thing to come out of one of the world's most...
[...]
Source: 90min.com
26/07 at 11:54 pm,
​​Hull have confirmed the signing of defender Ondřej Mazuch from Sparta Prague on a two-year deal for an undisclosed fee. The 28-year-old initially joined Leonid Slutsky's squad on trial for the pre-season training camp in Portugal, and impressed enough to earn a permanent deal. The Czech Republic international arrives having made just 18 appearances for Sparta Prague after joining the club in 2015.  | Done Deal! Czech Republic international defender Ondřej Mazuch is officially a @HullCity...
[...]
Source: 90min.com
26/07 at 11:30 pm,
Aston Villa striker Ross McCormack is interesting Derby County, Hull City, Sunderland and Reading.
[...]
Source: hitc.com
26/07 at 8:15 am,
The Hull City defender denied Sheffield Wednesday a place in last season's Premier League.
[...]
Source: hitc.com
26/07 at 4:38 am,

KEVIN STEWART has revealed that game time was the key factor behind his Liverpool exit.
[...]
Source: daily-star
26/07 at 1:16 am,
​Watford and Hull City are continuing their battle to sign Liverpool's winger Lazar Markovic, amid the Reds' attempts to offload him ahead of the new season. In a report by the ​Daily Mirror, the Merseyside club were reported to have put an £8m price tag on the Serbian international. Selling Markovic for that price would result in a £13m loss on the 23-year-old, as he was purchased in 2014 for £21m. However, Klopp is reportedly well prepared to ditch Markovic, and is undeterred by the fact...
[...]
Source: 90min.com
12/05 at 11:50 pm,
Source: hullcitytigers.com
Predict The Score
You Tube Videos
[fts_youtube username=HCAFCOfficial vid_count=7 vids_in_row=2 large_vid=yes]
Hull Tigers
Thursday, July 27th, 2017 at 6:15am
Hull Tigers
Thursday, July 27th, 2017 at 6:00am
Hull Tigers
Thursday, July 27th, 2017 at 2:30am
Hull Tigers
Thursday, July 27th, 2017 at 1:24am
Pre Season 2017 | FC Nantes Highlights
The Tigers' only pre season fixture on English soil took place at KCOM Craven Park against Claudio Ranieri's FC Nantes. Watch the highlights from the goalles...
Hull Tigers
Wednesday, July 26th, 2017 at 11:40pm
New Signing | Ondřej Mazuch
Czech Republic defender and recent Tigers trialist Ondřej Mazuch has put pen to paper and signed a 2 year deal with the club. Watch what he had to say here. ...
Hull Tigers
Wednesday, July 26th, 2017 at 11:06pm
Hull Tigers
Wednesday, July 26th, 2017 at 10:30pm
Thursday, July 27th, 2017 at 3:01am
📑 | Done Deal! Goalkeeper Callum Burton has joined the Club from @shrewsweb for an undisclosed fee ➡️ https://t.co/DRheXQFEAO #WelcomeCallum https://t.co/JZ6sa2jb4H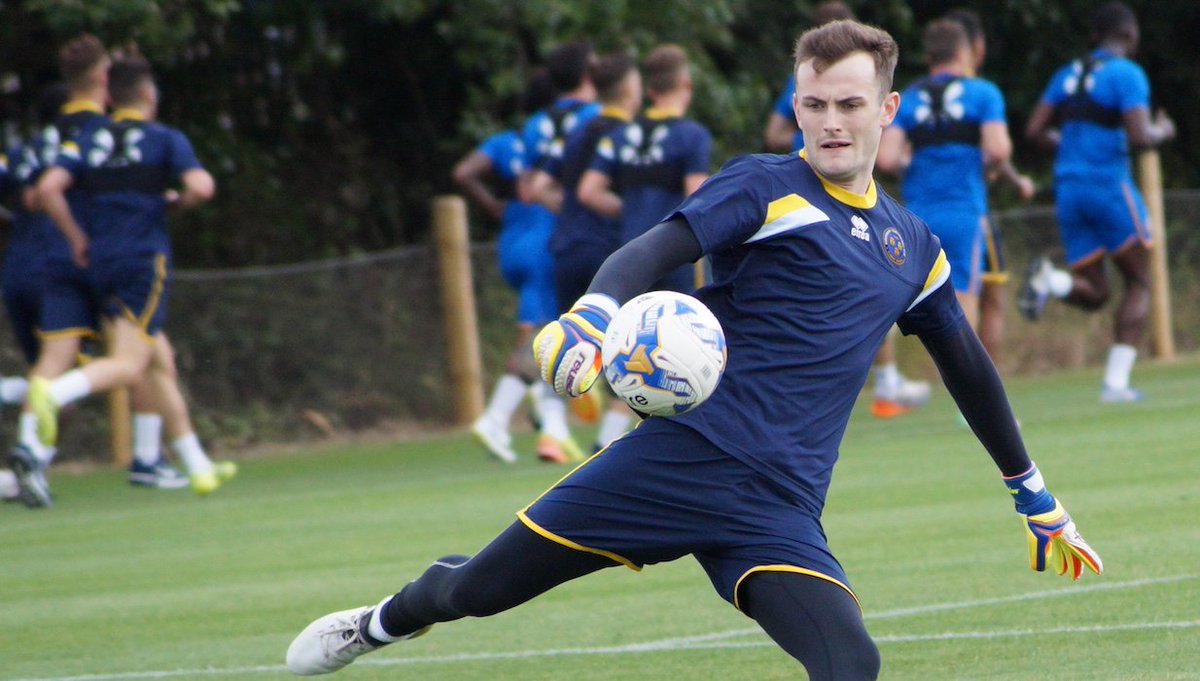 Thursday, July 27th, 2017 at 2:44am
🎟 | Tickets for our first two home games of the 2017/18 @SkyBetChamp season will be on sale from Friday 28th July ➡️ https://t.co/tv6lYbT2kE https://t.co/2wIcL5hkZF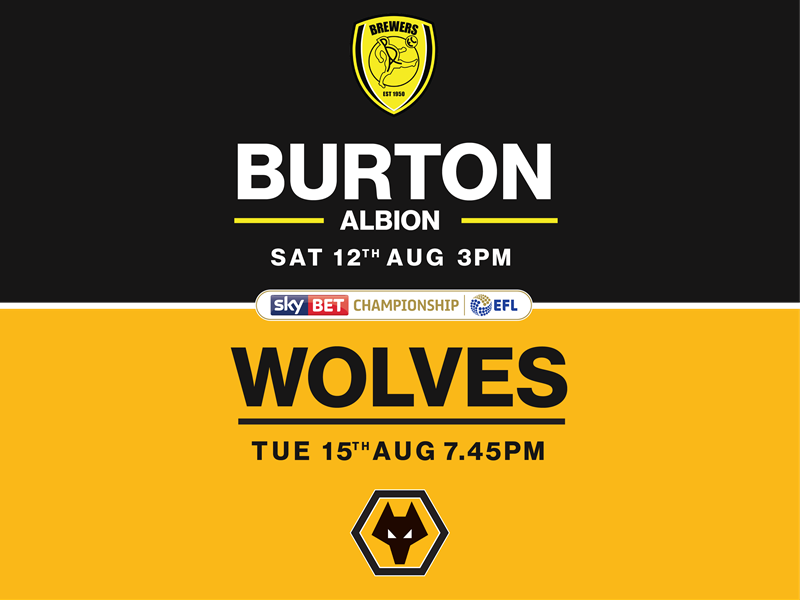 Thursday, July 27th, 2017 at 2:33am
🔶◾️ | Planning on going to Villa Park? Make sure you check out @AVFCOfficial's Away Supporter Information guide ➡️ https://t.co/vFWb0zb7wx https://t.co/RqkVXzXOs9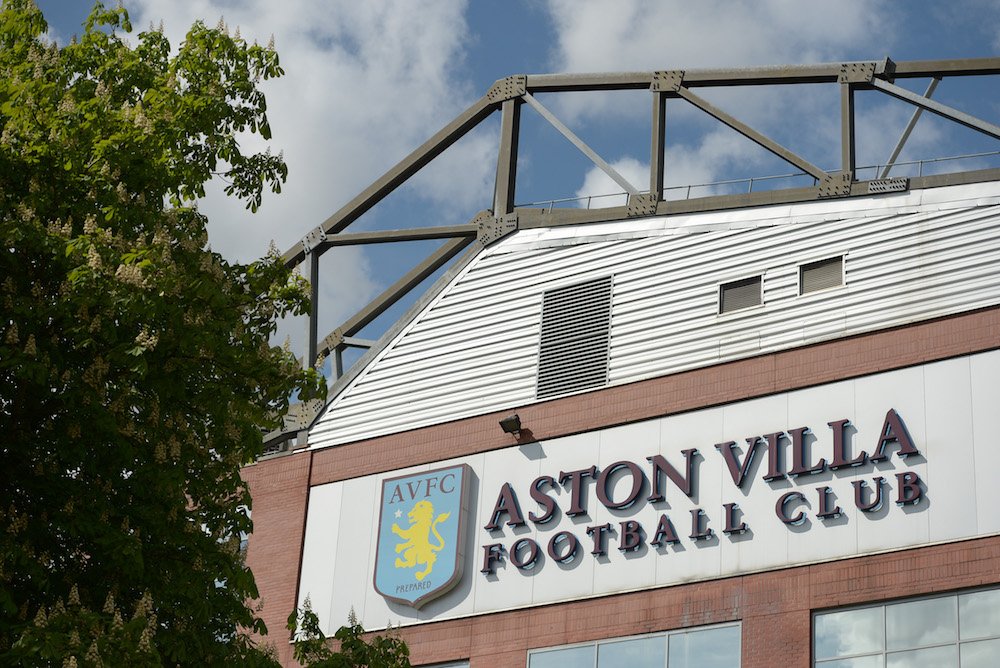 Thursday, July 27th, 2017 at 2:32am
🎟 | Tickets for our @SkyBetChamp opener away at @AVFCOfficial are now on sale to Members. Full Details ➡️ https://t.co/46dACsSHaa https://t.co/HP0TPWHydb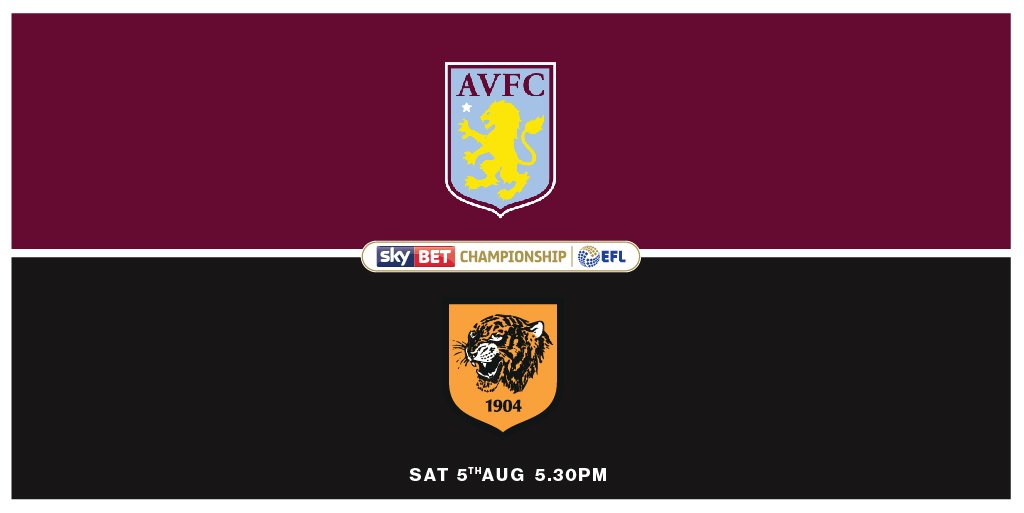 Instagram images
The access_token provided is invalid.